ACS Publications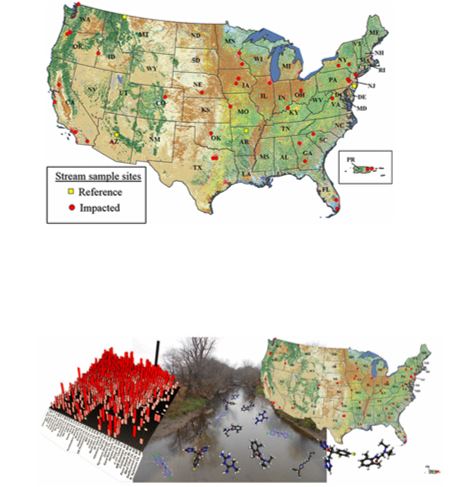 Surface water from 38 streams nationwide was assessed using 14 target-organic methods (719 compounds).
Designed-bioactive anthropogenic contaminants (biocides, pharmaceuticals) comprised 57% of 406 organics detected at least once.
The 10 most-frequently detected anthropogenic-organics included eight pesticides (desulfinylfipronil, AMPA, chlorpyrifos, dieldrin, metolachlor, atrazine, CIAT, glyphosate) and two pharmaceuticals (caffeine, metformin) with detection frequencies ranging 66–84% of all sites.